Imprint
frischGIS
Consulting and Software Development for Geographic Information Systems
Owner: Fridjof Schmidt

Dachauer Str. 109
80335 Munich
Germany
Tel.: +49 (0)1578-7819725
Fax: +49 (0)3212-1222516
E-Mail:
info@frischgis.de
VAT ID: DE279199667
IT liability insurance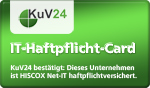 Notice of liability
Despite careful control, we cannot assume any liability for the content of the linked pages.
Copyright
All rights reserved. Any reproduction or redistribution for commercial purposes in any medium in whole or in part requires the written consent of the author. Used trademarks, trade names and product names are copyright of the respective companies.